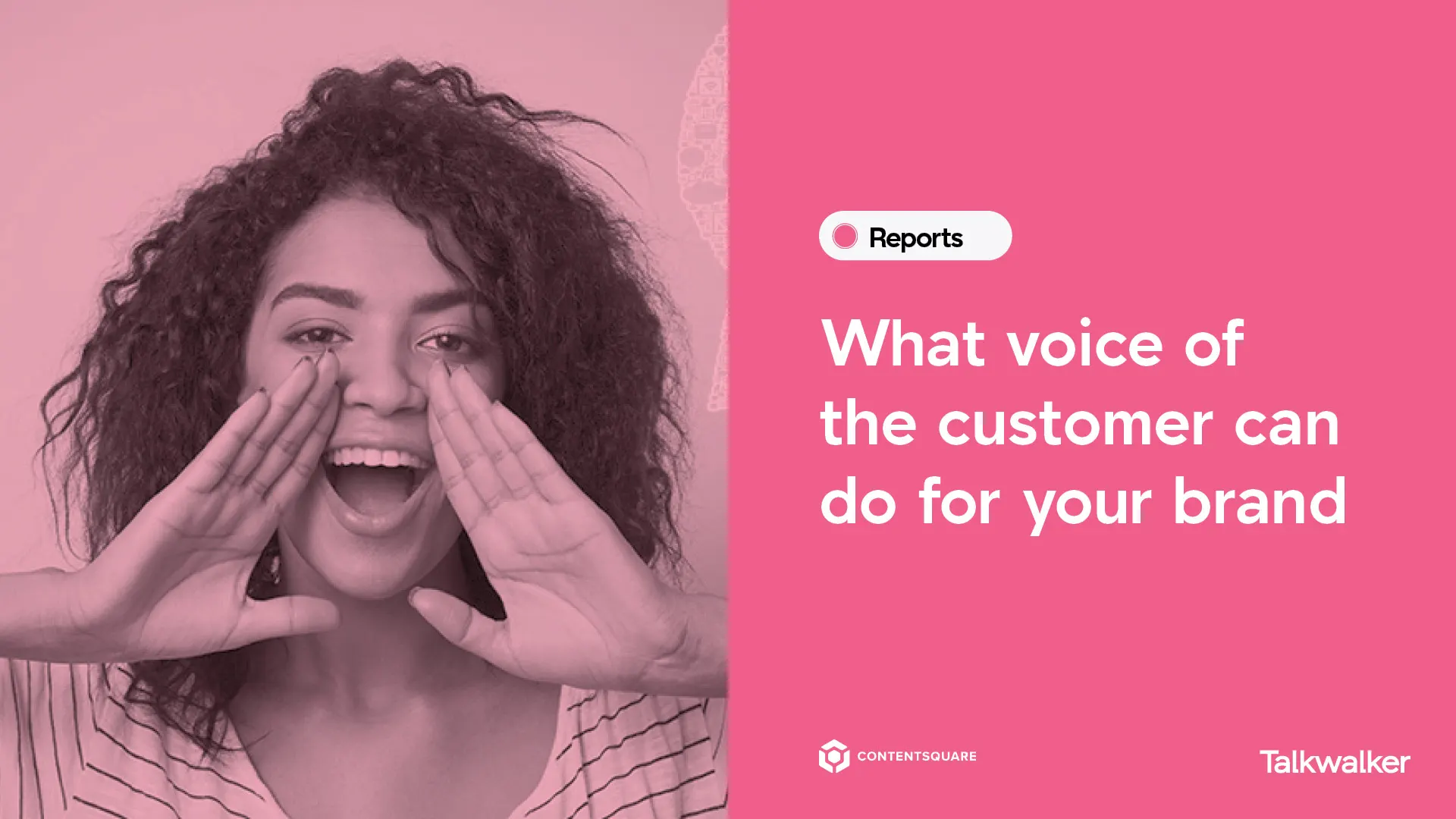 What voice of the customer can do for your brand
The power relationship between brands and consumers has changed in recent years. Today, brands must adapt to consumer needs and expectations or die. It is now more important than ever before for brands to harness the voice of the customer so that they can anticipate the unexpected and adapt in real-time.
In this report, brought to you by Talkwalker and Contentsquare, we show you how you can better your customer knowledge and satisfaction by analysing the voice of the customer.
Download the report and discover:
The difference between voice of the customer and customer feedback?
5 steps involved in implementing a VOC strategy
The benefits of VOC for your brand
Support change in real-time
By downloading this report, you agree that your personal data will be independently processed by Talkwalker according to their privacy policies for the purpose of providing you with communication on their products and services. Talkwalker's Privacy Policy can be found here. You can unsubscribe from communications from Talkwalker at any time.