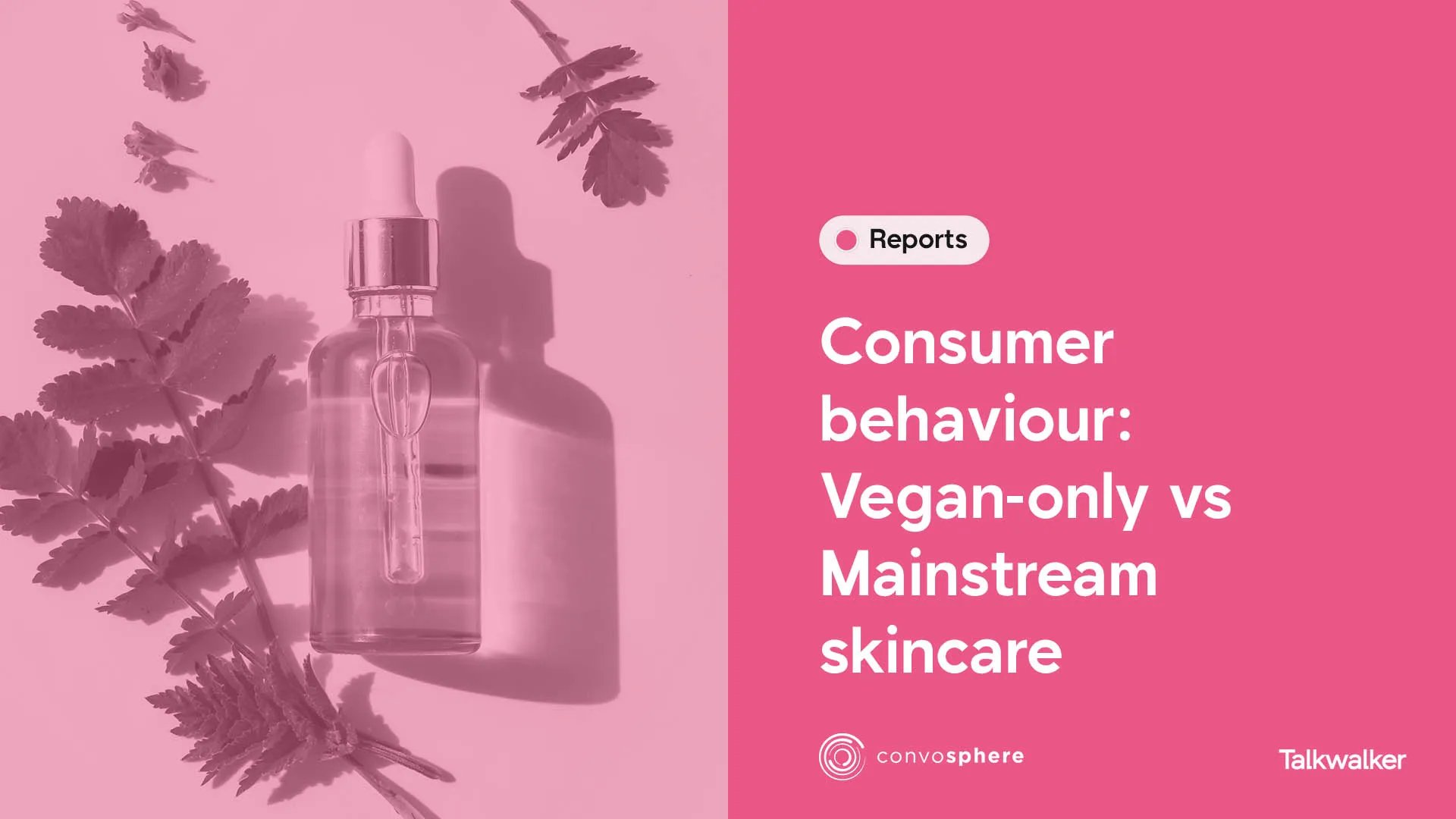 Consumer behaviour: Mainstream vs Vegan Skincare
As sustainability continues to dominate vast swathes of the conversation around skincare, much attention has been drawn to the rise of vegan brands, the impact of this rise on the beauty market, and the blurred lines between the two.
Whichever camp you are in, the cosmetics industry has seen significant change, and vegan brands have demonstrably made inroads. But in an era where marketing and communications practitioners so often talk to the idea of a brand being unable to be all things to all people, the challenge for many mainstream brands is to retain their share of the market, whilst not diverting from their authentic self.
We compare L'Oréal, The Body Shop and CeraVe with The Ordinary, Pacifica and Milk Makeup. The brands which are shaking things up are those who are getting closer to the data, delivering up-to-the-minute insights, closing the consumer closeness gap, and taking at heart the issues that people truly care about.
In this dashboard created together with Convosphere, we explore mainstream and vegan skincare brands in the United Kingdom and United States:
Volume and engagement of conversations in the last 30 days + forecasting
Sentiment towards each brand
Thematic analysis
Integrated data sets, including media coverage
Key takeaways
And more besides!
*By downloading this report, you agree that your personal data will be independently processed by Talkwalker and Convosphere according to their respective privacy policies for the purpose of providing you with communication on their products and services. You can unsubscribe from communications from Talkwalker and Convosphere at any time.