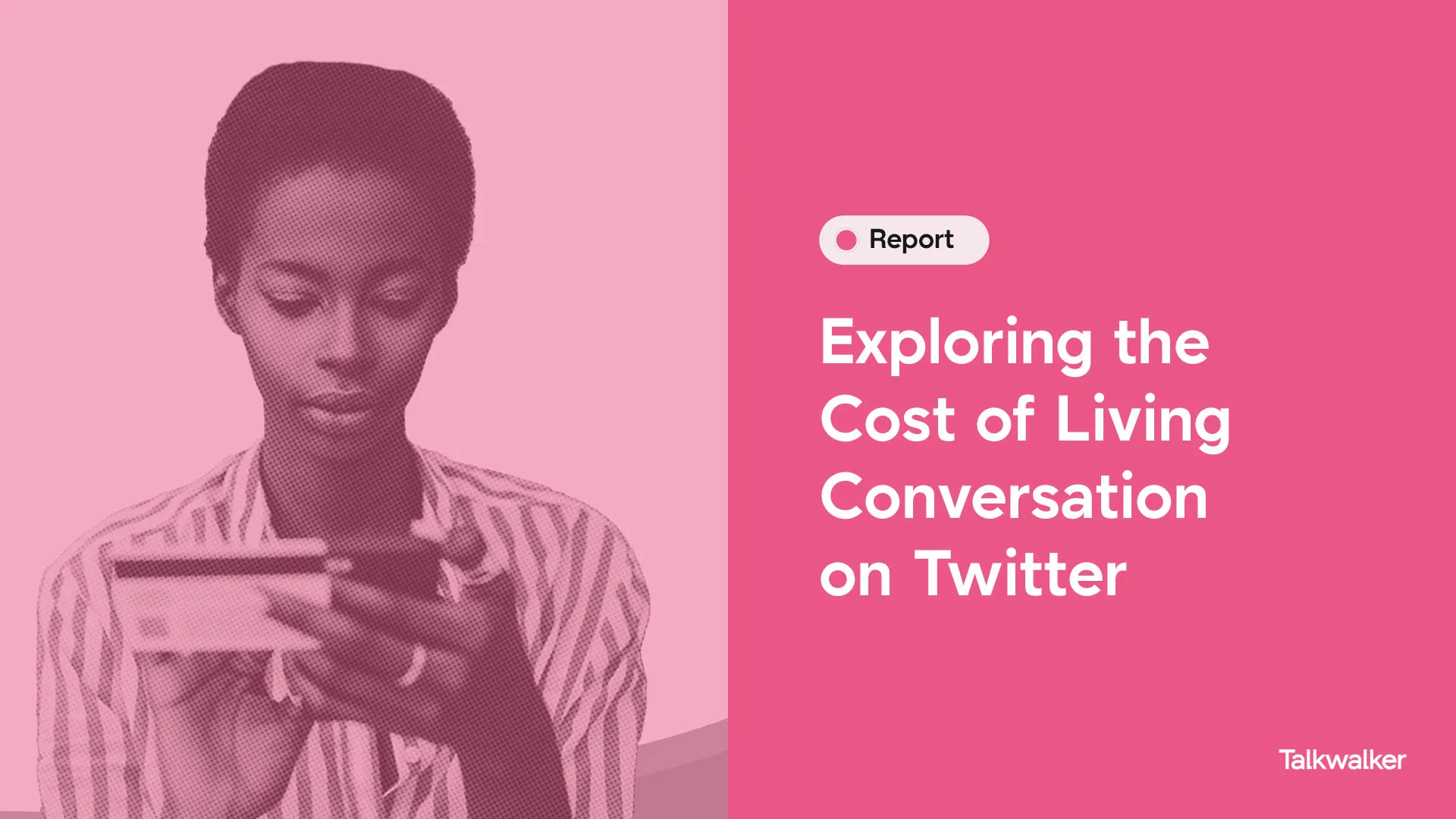 Exploring the Cost of Living Conversation on Twitter
In 2022, a storm of global issues has led to a 'cost of living crisis.' As prices continue to increase, consumers are taking to Twitter to discuss the world's changing economy. We teamed up with Twitter, as one of their Official Partners, to examine the cost of living conversation.
This report looks at how the public is coping with these drastic changes, including:
How cost of living conversations are multiplying, especially amongst younger generations, and why that trend may continue to grow over the coming months
Why fuel and energy costs are key conversation drivers on Twitter
How people are considering changing their buying behavior
By diving into the global conversation, you can learn about the challenges facing today's consumers and adapt your messaging, products, and positioning to help them navigate and ensure your brand is aware and empathetic of the shifting environment.