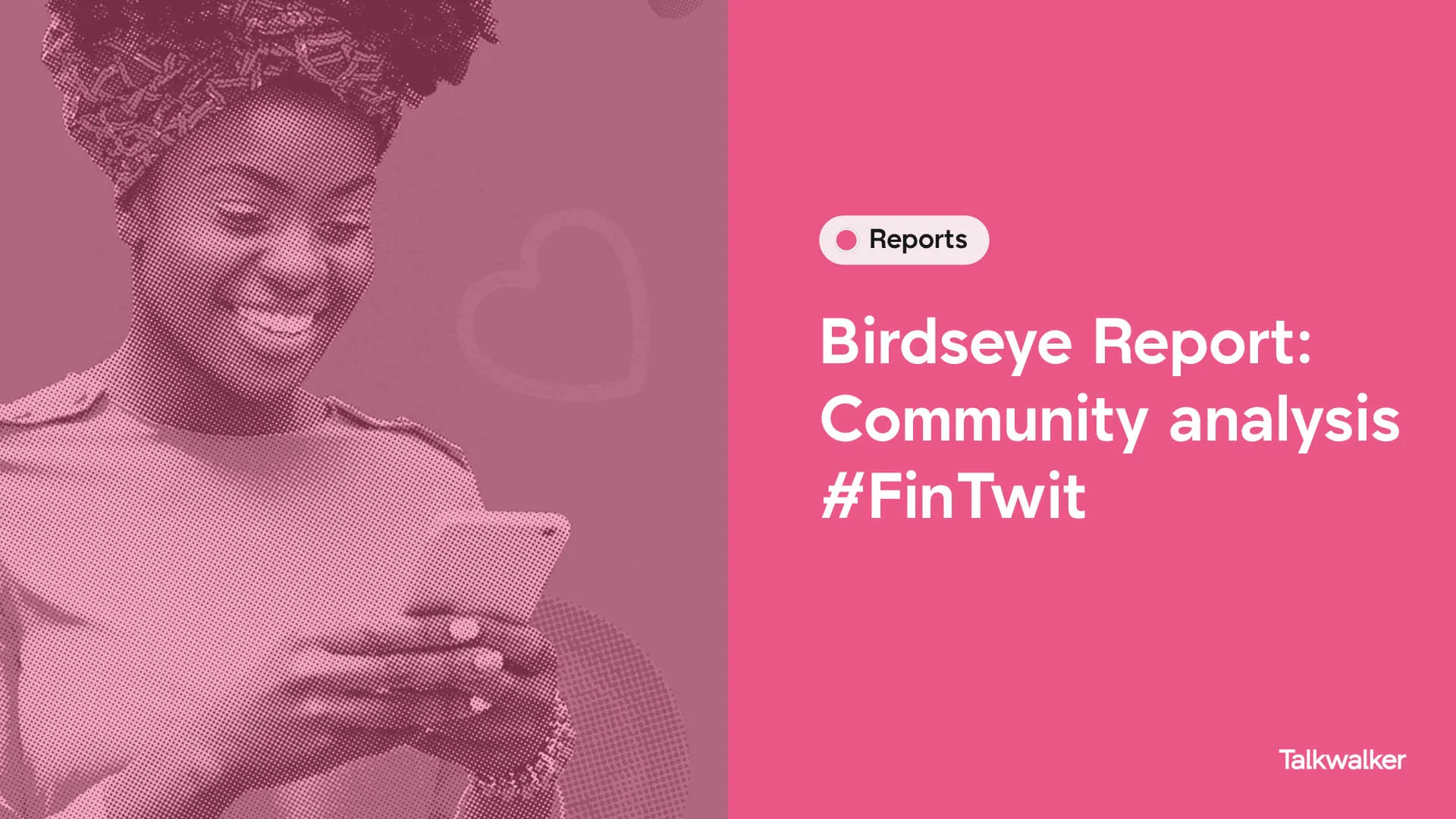 Birdseye Report: Community analysis - #FinTwit
As a Twitter Official Partner, we teamed up on the latest Birdseye report to analyze the state of the Financial Twitter community.
In this report, you'll learn how and why this unique Twitter community is growing. We'll also show you how to leverage that growth and strengthen your connections with this active, global community.
In this data-driven report, you will learn:
What topics are driving the growth in #FinTwit conversations
Why the audience is increasing significantly in Asia, ahead of Europe, and North America
How to connect with this developing audience, and engage in topics that resonate within the community
And more!