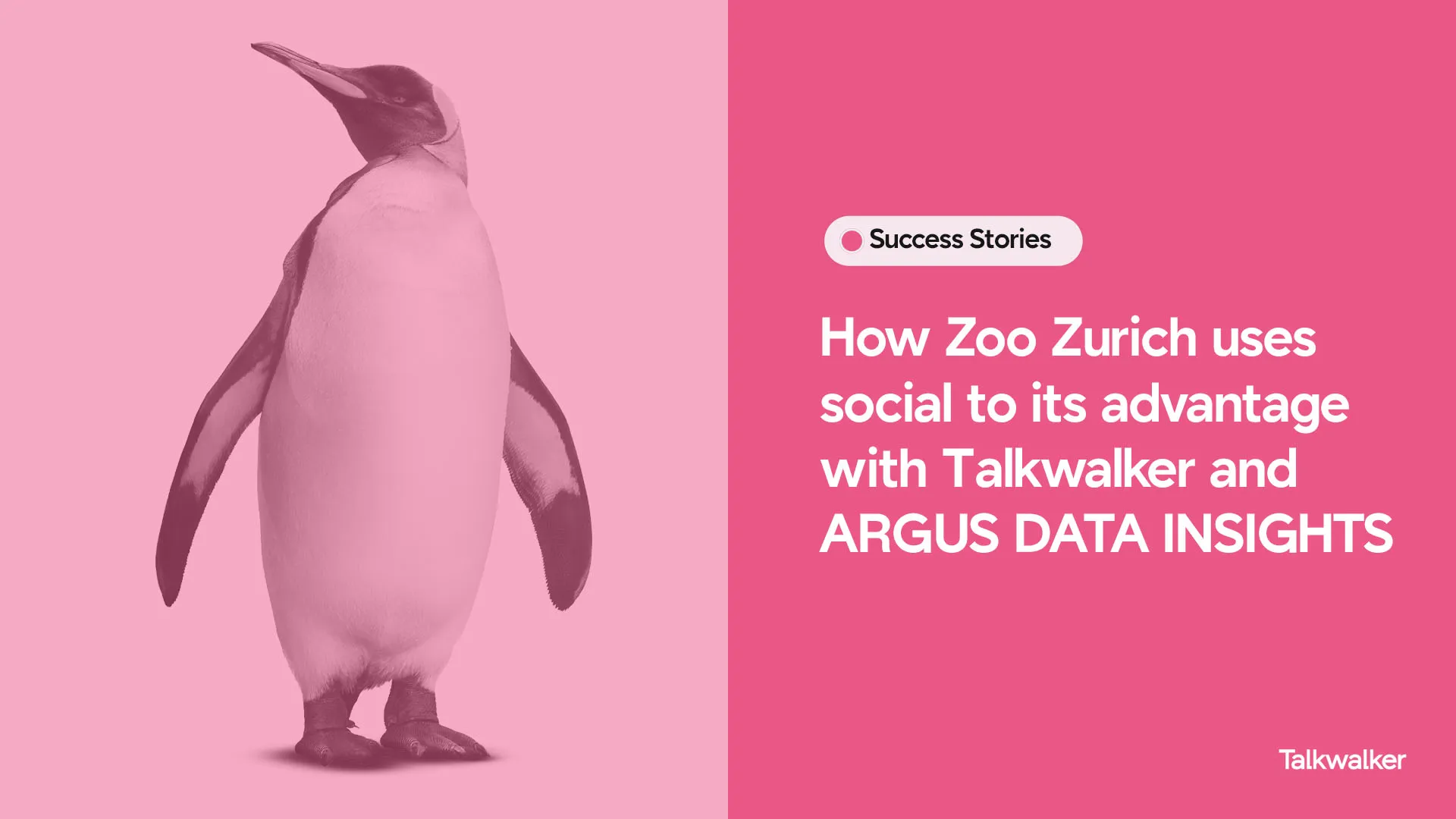 How Zoo Zurich uses social to its advantage with Talkwalker and ARGUS DATA INSIGHTS
The world is undeniably digital. We have seen an exponential rise in digital adoption, with the pandemic being a clear catalyst of the changes. The world has swiftly adapted to the new reality, where online and social media interactions are considered the gateway for understanding your consumers, establishing connections, and driving business value.
With each second there are over a billion social media posts being generated, more than 500 hours of video uploaded on YouTube in a day, and 66k pictures uploaded to Instagram and countless online interactions. The challenge for businesses is to find the signal from the noise and extract tangible business value from social media conversations. With the volume of data at hand, it becomes crucial to have.
But how not to drown in the evergrowing amount of online and social data? How can an organization leverage this data to create meaningful connections? Talkwalker and its partner ARGUS DATA INSIGHTS have explored how Zoo Zurich is making the best of its presence on social media and cutting through the digital noise. And spoiler alert, they were ahead of the curve since before the pandemic!
Download this report and explore:
How Zoo Zurich remains in charge of its reputation;
How to leverage UGC;
How to Create an enjoyable customer experience both on and offline.
Download our case study for more details...