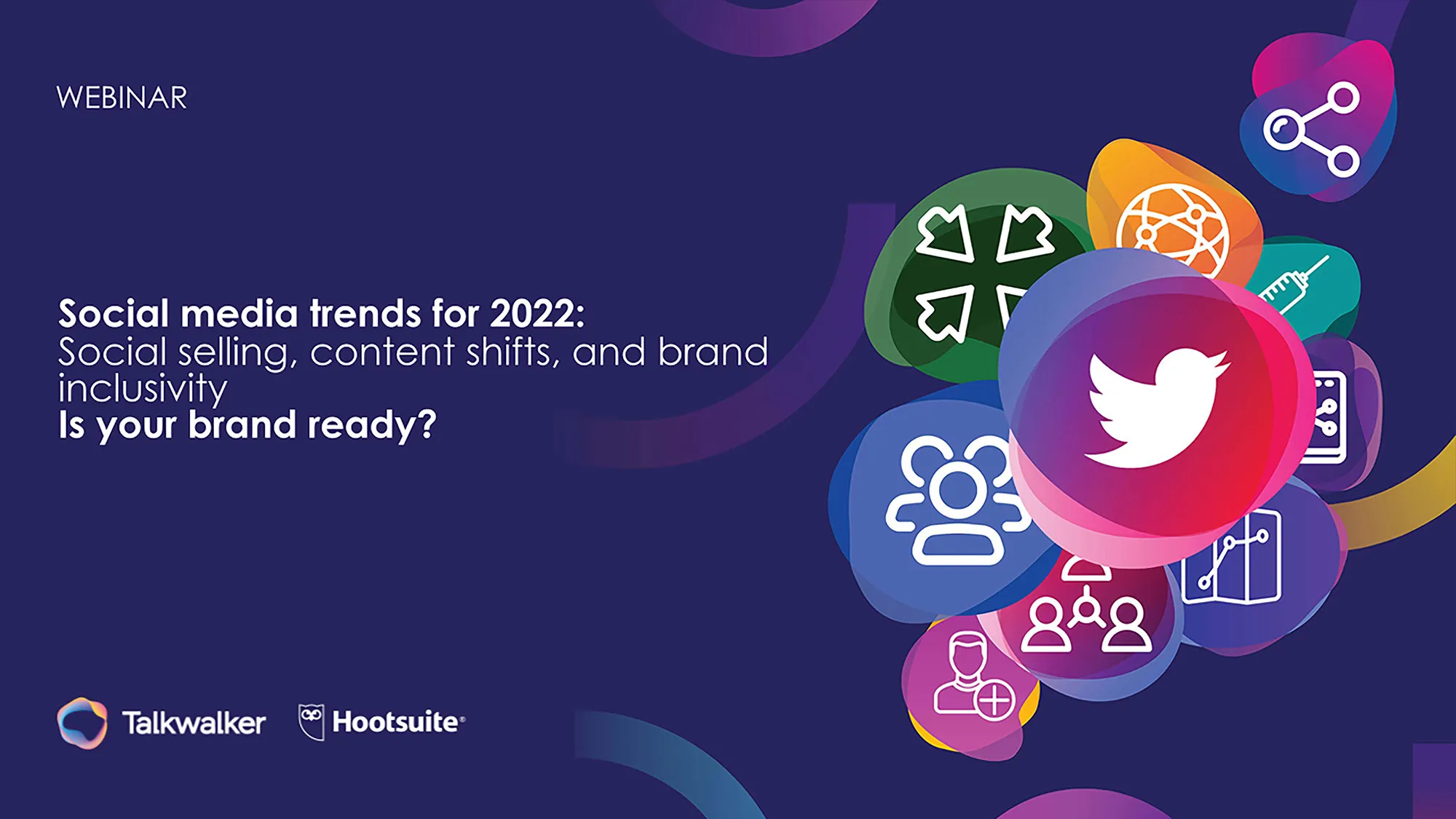 Social Media Trends for 2022
This webinar, presented in collaboration with Hootsuite focus on three important social media trends for 2022:
The changing shape of post-pandemic content
The growth of social selling
Brand inclusivity
In this brave new world where content complements and informs consumers' every purchasing decision - brands must remain nimble and inclusive while giving customers what they want: always-on, snackable content that is enjoyable, educational, and enduring.
Chief Innovation Officer at Talkwalker, Cara Buscaglia sits down with Chief Marketing Officer at Hootsuite, Maggie Lower and Director at Twitter Next, Aly Baer to discuss these new consumer demands, and provide data backed answers around what brands can do to keep themselves at the front of their customers' thoughts.
Watch the conversation now.