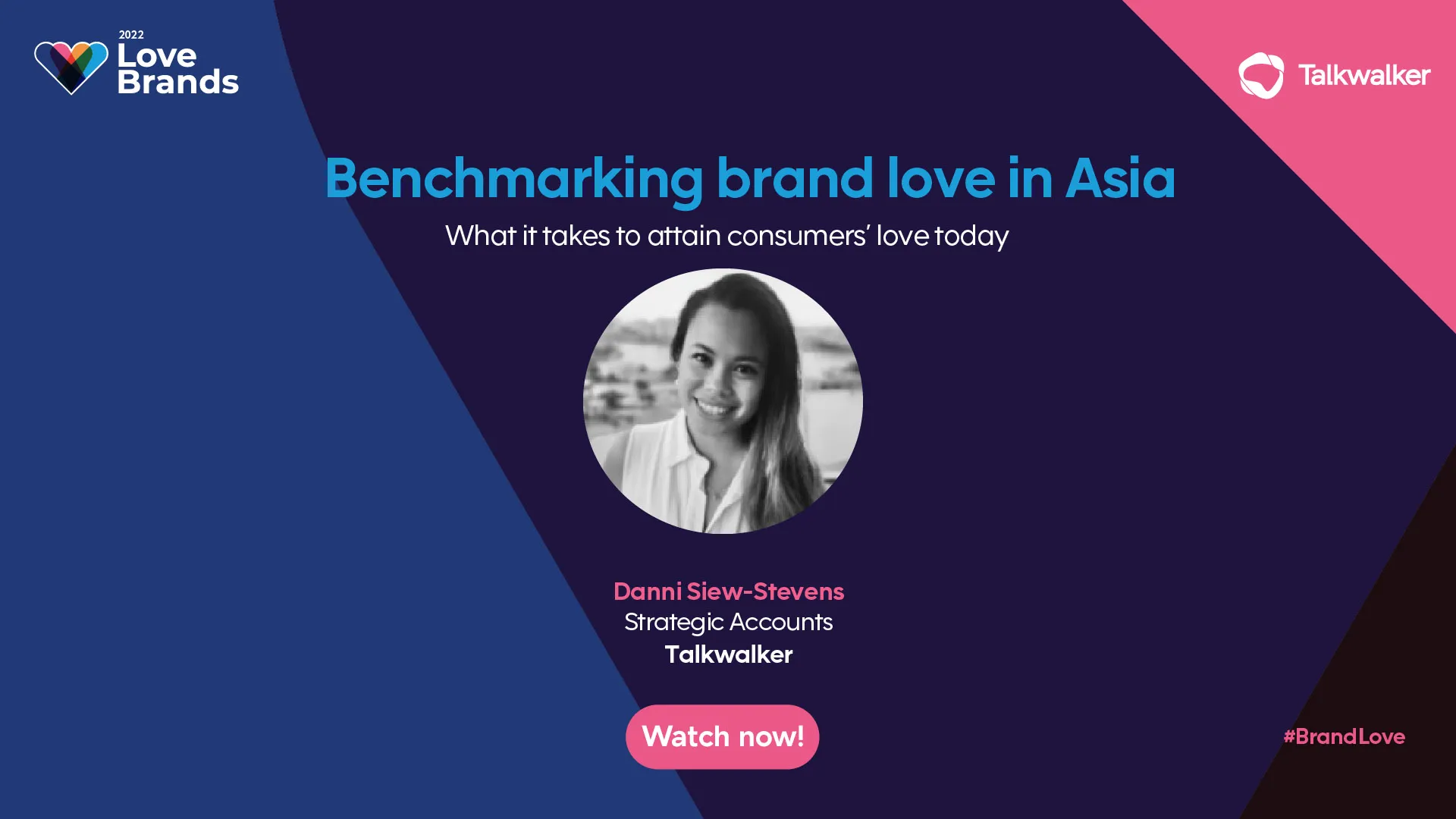 Watch: Benchmarking brand love in Asia
What does it take to attain consumers' love today? Discover everything you need to know about benchmarking brand love in 25 mins.
Brand love is powerful. Brands that are loved by their consumers grow 3x faster than the industry average. They are able to stay ahead of the competition as they make it a priority to close the consumer gap - something that marketers often find challenging to quantify and fix.
In this session, we share what it takes to earn consumers' love in Asia, and how to track, measure and grow your customers' connection to your brand.
Watch the session to learn about:
Passion, Trust and Customer Satisfaction - how these form the pillars of brand love
What it means to be a loved brand in the context of Asia
How to benchmark brand love in your industry vs competitors
Examples of some of the most loved brands globally, and why they're so loved
Register to watch now!