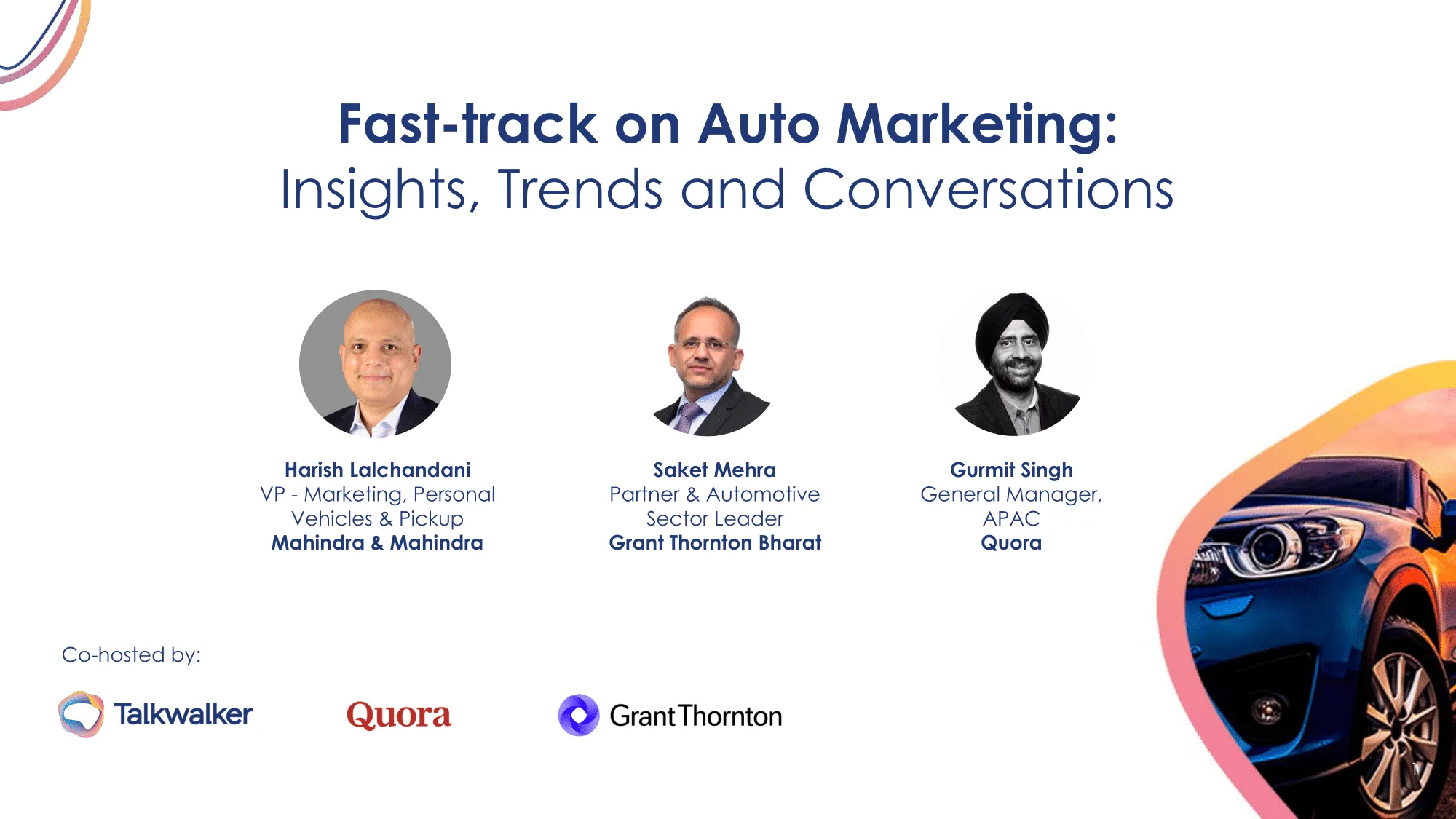 Fast-track on Auto Marketing: Insights, Trends, and Conversations
India is expected to be the world's third-largest automotive market in terms of volume by 2026, with an estimated market size of US$300 billion. The passenger vehicle industry alone is expected to grow 22-25% in FY22.
To find out which trends and behaviours are fuelling this rapid growth, we team up with Quora and Grant Thornton to discuss:
How Indian auto consumer preferences have evolved in recent years
How digital channels are shaping vehicle purchasing decisions
Key trends to watch, including EVs, and more
Watch the on-demand webinar now to access exclusive insights into automotive industry trends in India; Access the related 'Car-buying landscape in India' report here.
By supplying my contact information, I authorize Talkwalker, Quora and Grant Thornton to contact me via personalized communications about their products and services. See our Privacy Policy for more details or to opt-out at any time. Quora's privacy policy is available here.