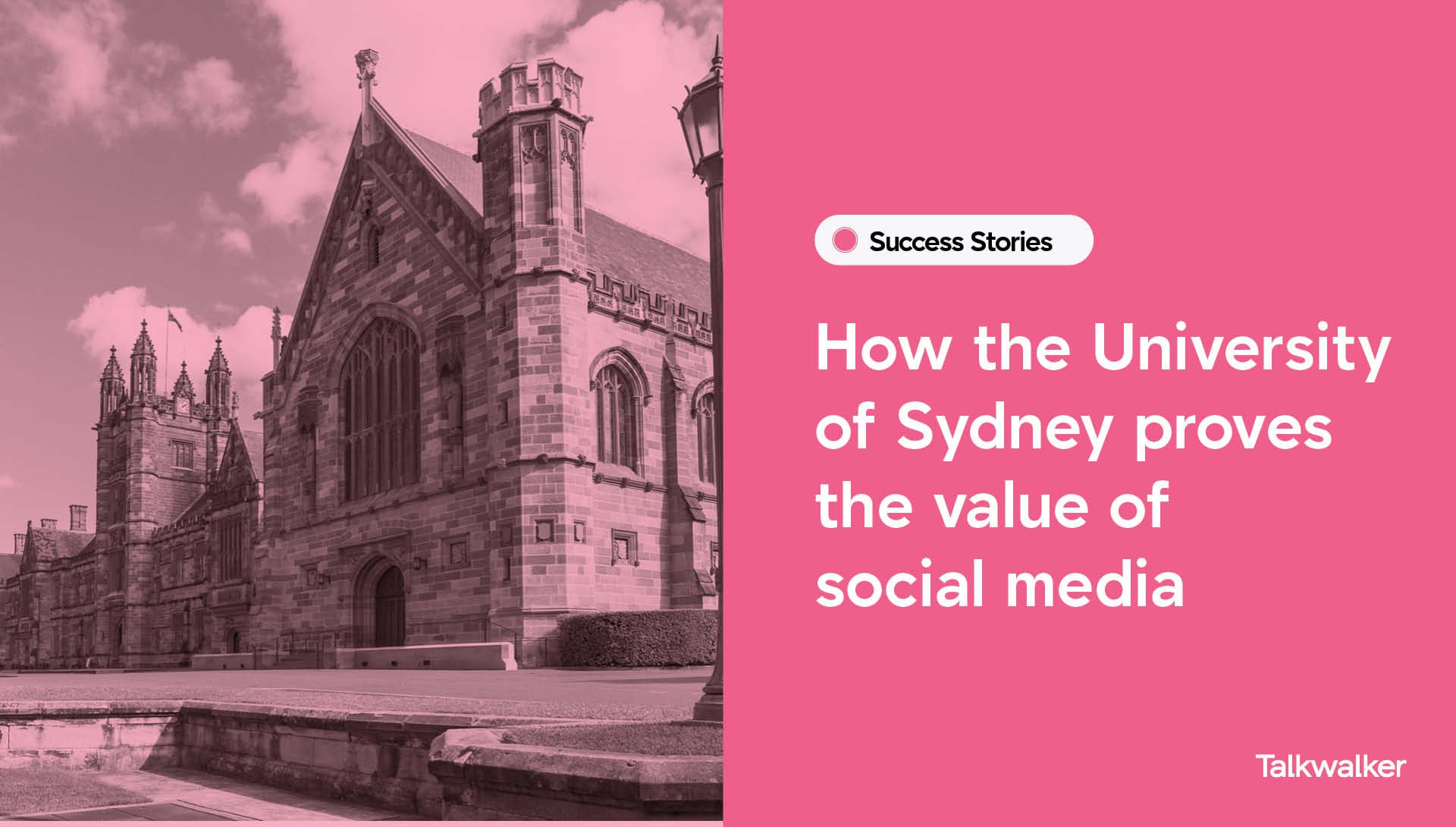 How the University of Sydney proves the value of social media
The secret to a great social media strategy is ensuring it's aligned with your global brand goals. In this case study, we look at how the University of Sydney has done just that.
By using a combination of Talkwalker and Hootsuite, the school's 'Social Squad' has:
Increased its brand sentiment by 31.5%
Achieved 4x more the campaign engagement rate on Instagram than platform benchmarks
Increased social video views by 41% year-on-year
Download the full case study to discover how.