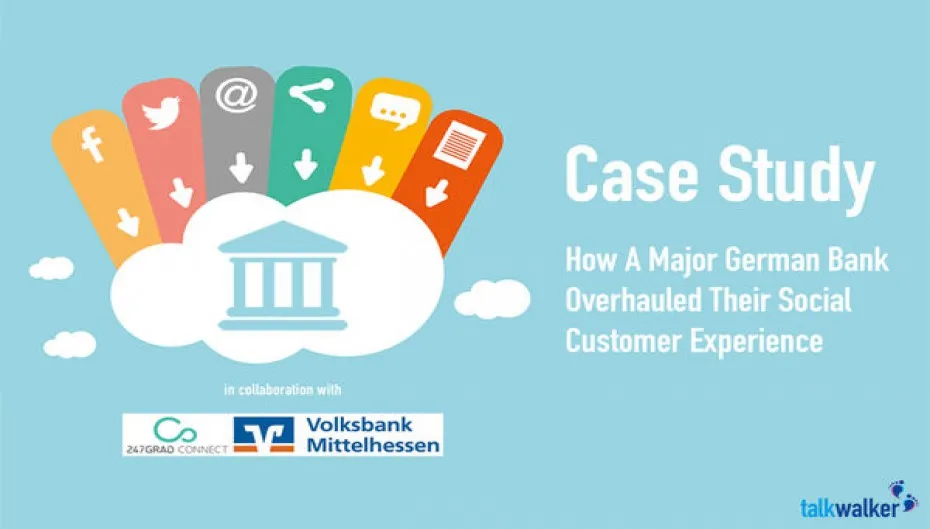 Case study - How a major German bank overhauled their social customer experience
Providing an engaging, coherent experience on social media is a challenge for companies of all sizes in every industry.
Responses to customer requests must be fast and efficient, content needs to be interesting and helpful and good teamwork between marketing, PR and customer service teams is crucial.
Volksbank Mittelhessen, a German bank with an illustrious history, needed to upgrade their strategy to meet the demands of modern social customers and they turned to Talkwalker and 247GRAD CONNECT to find the right solution.
Through a combination of fast and precise social media monitoring and effective social media management, this major financial institution was able to:
Provide better social customer service by improving monitoring around their brand
Increase social media engagement by using data to understand the interests of their audience
Improve cross departmental teamwork by having a social software solution that allows for easy collaboration


Download the case study to find out how they did it: