Next-Gen
Social Listening
Pioneering the Future of Insight Discovery. Are you Ready?
Better technology, better data, and better engagement. We want social data to be exciting to all teams within your business. Buckle up, because next-gen social listening is here and it's a game-changer!
Always On, Real-Time Social Data Insights and Analysis
Data Segmentation in Plain Language
No more complex jargon. Define your data segmentation using plain language. Giving you a faster and better user-experience.
Data Becomes Democratized
No matter your team's technical prowess - the move to human and intuitive prompts makes the insights and analysis on your social data easily accessible to all.
Instant AI Summaries
Condense your data into clear, concise summaries. Meaning less time reading reports and more time acting on insights.
Speed. Speed. And more Speed.
Our powerful AI Assistant, Yeti, is like having your own 24/7 'always on' social data analyst. Delivering answers Fast.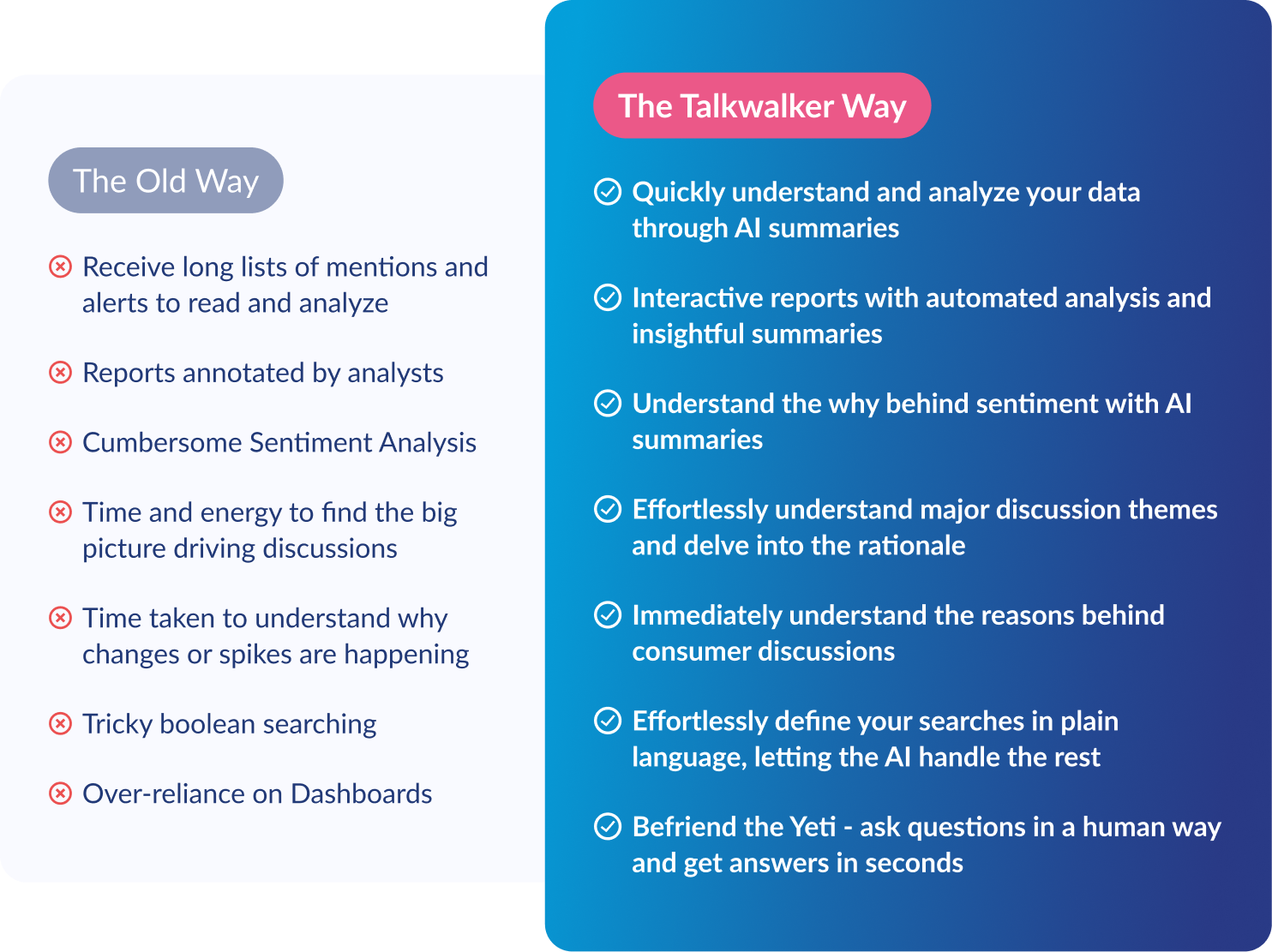 Revolutionize your social listening with Talkwalker's Next Generation Capabilities.