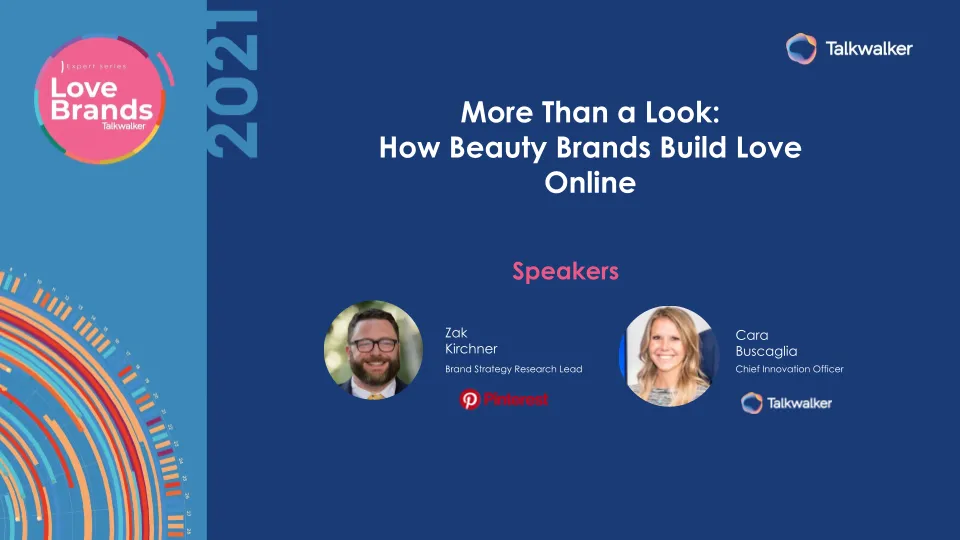 More than a Look: How Beauty Brands Build Love Online
Over the last year, beauty brands have been at the forefront of using social media to build relationships & spread joy with followers online. They're some of the world's most-loved brands for a reason, with messages of community, inclusivity, and acceptance helping them gain avid fans and loyal customers. Companies like HUDA Beauty, Benefit, MAC, and more are shifting messaging strategies, engaging with their social communities to foster loyalty, and giving consumers a sense of belonging in uncertain times.
In this webinar, Zak Kirchner, Brand Strategy Research Lead at Pinterest, and Talkwalker's Chief Innovation Officer Cara Buscaglia discuss this year's Brand Love Story report and how social communities help beauty brands tap into customer needs. Watch the 45-minute session to learn about:
The customer mindset shifts that defined beauty strategy & product development in 2020
How the top brands work with creators to foster love and engagement online
The role that social platforms must play in creating judgement-free spaces for their users
Check out the replay now!