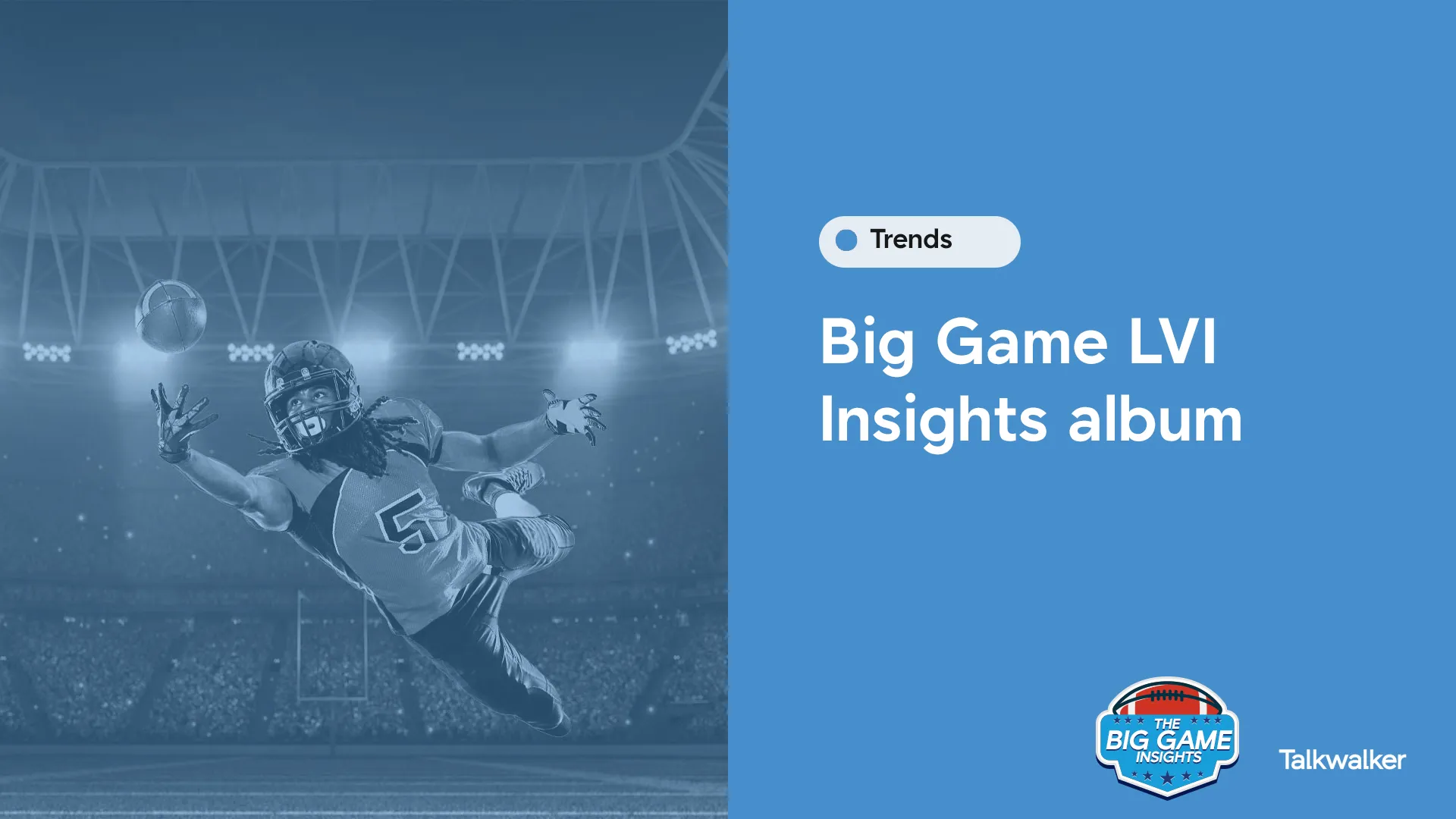 Big Game LVI insights album
Every year, the Super Bowl makes history.
This year, collect the Big Game LVI cards and discover 40 exclusive insights about the biggest sport event in the US.
The cards feature insights, companies and standout themes - identified through Talkwalker's consumer intelligence platform - that are steering the conversation in the lead up to the Big Game.
If you are wondering:
Which team owns social conversations
What are the most popular football fans drinks
Who are the players leading the NFL crypto revolution
What is the most anticipated half-time show performance
And many other questions…
Score the Insights Album today and uncover opportunities for your brand!