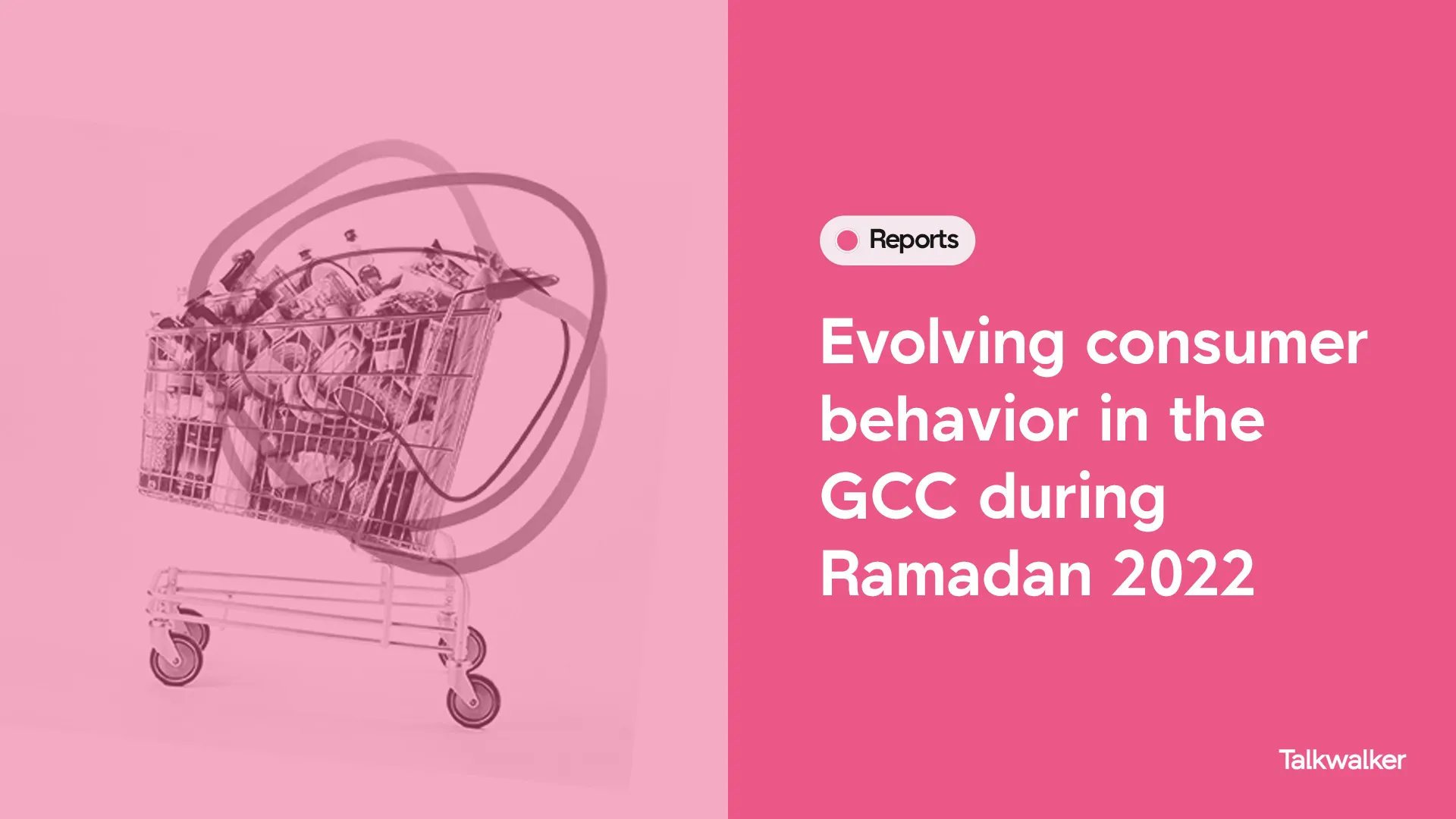 Evolving Consumer behavior in the GCC during Ramadan 2022
Talkwalker, the industry-leading consumer intelligence acceleration platform, has developed and published a study that investigates the changing consumption behavior of consumer-packaged goods (CPG) during the first post-COVID Ramadan in the Gulf Council Countries (GCC). In addition to leveraging its own consumer intelligence acceleration platform, Talkwalker partnered with YouGov MENA to design and distribute a survey to over 2700 consumers in the GCC region.
Consumers in the GCC are embracing new consumption behavior during Ramadan 2022. After conducting a survey and analyzing online consumer data, several trends emerged that highlight the shift
in consumer preferences.
Below are the key findings of the analysis of consumer behavior in the GCC:
GCC consumers are leveraging social media platforms to be inspired and to engage in conversation with brands
Online conversations about 'Ramadan discounts' and 'Ramadan offers' have decreased significantly in Ramadan 2022 compared to last year
Ramadan season for consumers starts before the 30 days of fasting and its impact on brand-consumer relationship continues long after
GCC consumers plan to consume the same amount of CPG products during Ramadan 2022 compared to 2021
GCC consumers prioritize price, then quality, and deals when comparing CPG brands
The report reveals several insights for CPG brands looking to maximize their profits and build a new type of relationship with GCC consumers. Continue reading for more insights and to learn whether GCC Gen-Z consumers think sustainability and social responsibility are important factors when choosing a brand.
Download the report to unravel key shifts in consumer behavior in the GCC market during Ramadan 2022. Understanding these quantitative and qualitative shifts will allow CPG brands to prepare ahead for Ramadan 2023 and beyond.