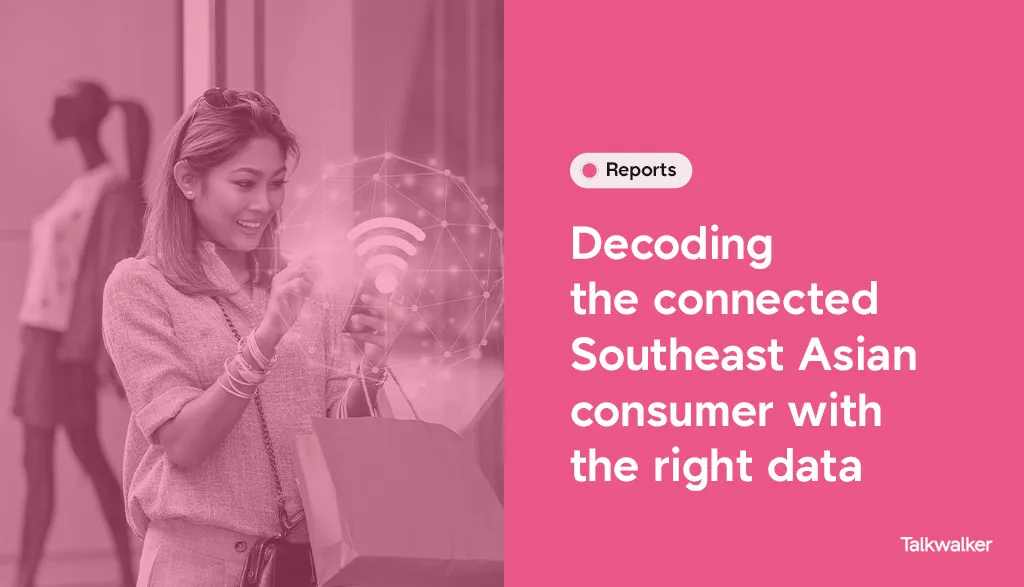 Decoding the connected Southeast Asian consumer with the right data
Get closer to your increasingly complex consumer
Brands today have to put consumers at the heart of their decision making if they wish to grow and rise above the competition. However, various challenges stand in the way. From rising competition, to the dynamic nature of the Southeast Asian market, brands need to find actionable solutions to overcome these challenges and reach their consumers.
In this white paper by Talkwalker and Marketing Interactive, we provide you with the key steps to be taken to step up your understanding of your consumer with the right data.
In this white paper, we discuss:
The new-age Southeast Asian consumer, how they've evolved, and what they expect from brands
How leading brands in the region like Shopee and Axiata are leveraging data to deliver their brand promise
The 3 key elements for brands to have in their consumer strategy - data, technology, and people
Get your copy today!