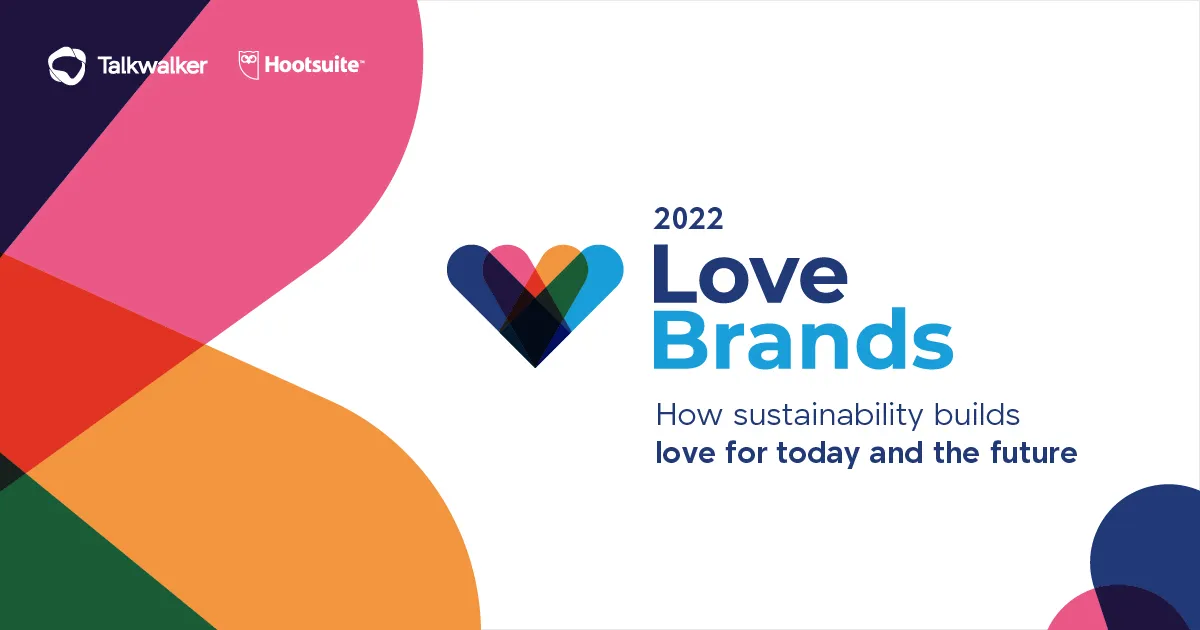 Brand Love 2022 - How sustainability builds love for today and the future
Brand Love is back for 2022.
This year, we've teamed up with Hootsuite, to refine our Brand Love Index, and whittle down over 1,500 global brands to find the 50 most loved brands in the world.
This time, sustainability is vital. With loved brands focused on exceeding customer needs for today, and for the future.
In the full report, we look at how all 50 brands are driving consumer love -
Why the 3 pillars of sustainability - social, economic, and environmental - are critical for consumers and brands.
How to monitor your brand love, by measuring Trust, Passion, and CSAT scores.
What brands are driving love at a local level, with regional top 10 lists.
Tips from Hootsuite on how to start developing your brand love from day one.
By downloading this report, you agree that your personal data will be independently processed by Talkwalker and Hootsuite according to their respective privacy policies for the purpose of providing you with communication on their products and services. Talkwalker's Privacy Policy can be found here. Hootsuite's Privacy Policy can be found here. You can unsubscribe from communications from Talkwalker and Hootsuite at any time.