Digital marketing events in India that you must attend in 2019
India is a booming market and attending digital marketing events and conferences is one of the best ways to network with industry leaders, learn from experts and even find potential customers! Moreover, these digital marketing events serve as a forum of sorts that marketers can use to meet their peers as well as discover new technologies that are often unveiled at these events. Want a copy of our free digital marketing events calendar?
Most events take place in Mumbai, Delhi or Bangalore, all of which are metro cities, well connected to the rest of the country. Here's a quick look at all the digital marketing events to watch out for this year:
VdoNxt Asia
Date: 17-18 January
Location: Novotel Juhu Beach, Mumbai
India's largest video marketing event, VdoNxt is THE place to be if you'd like to learn more about marketing using video. The event boasts an impressive lineup of speakers who are experts in the field of video marketing - featuring brands like Dentsu, afaqs!, Times Internet, Eros and Pocket Aces. The highlight is the awards ceremony which awards brands and agencies on the work they've done throughout the year.
The biggest B2B convention on digital video is about to happen. Be a part and stay up to date! Seats are filling up fast! For more details contact +91-95829-38291 or visithttps://t.co/mzXOVPA8VZ#vdonxtasia #vdonxtawards pic.twitter.com/NWicScq3Zk

— vdonxtasia (@vdonxtasia) January 14, 2019
World Digital Marketing Congress
Date: 13 February
Location: Taj Lands End, Mumbai
The World Digital Marketing Congress is a conference dedicated to making the lives of marketers easier by sharing the latest from the world of digital marketing - covering a range of subjects such as SEO, analytics and digital technology. This year's theme for the event is "purposeful purpose" which addresses the basic reason behind why a brand or an organization exists. This event too features an award ceremony.
Pitch CMO Summit
Date: TBC, mid March
Location: Taj Santacruz, Mumbai
The pitch CMO summit is exchange4media's flagship event attended by CMOs and decision makers from the world of marketing in India. The day-long event is generally attended by 400-500 people and the underlying theme of all the conversations at the ummit each year revolve around current and relevant marketing topics amidst a constantly changing global marketing scenario. It is definitely the place to be if you're looking to network with decision makers and extend your network across the industry.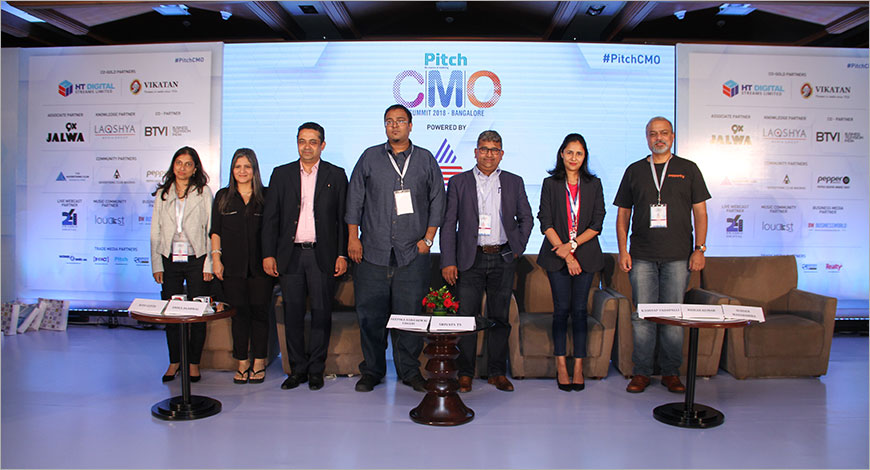 Picture courtesy:www.exchange4media.com
ad:tech
Date: 14-15 March, 2019
Location: The Lee Ambience Gurgaon
ad:tech holds two conferences every year in India and is the place to be for marketing professionals looking to enhance their knowledge about the latest in marketing and advertising technology. The theme for the first edition of ad:tech this year is "Winning the Future". It also provides a platform for startups and companies to showcase new technologies that could empower brands/agencies in the future to be better equipped to the constantly changing marketing ecosystem.
The closing keynote | @desaisantosh takes the stage on 'Towards a digital society' #adtechIN Managing Director #FutureBrands pic.twitter.com/k4NigE2EgH

— ad:tech New Delhi (@adtechIndia) March 9, 2018
Adobe Symposium
Date: 16 April
Location: Grand Hyatt, Mumbai
Adobe's symposium in Mumbai is an event which brings together marketers from all fields across India. The best part about Adobe's event is that it has the distinction of being an event that 86% of attendees would recommend to their peers. With speakers from top brands like HDFC Bank, Aditya Birla Group and of course, Adobe, it is an interesting line up and definitely the place to be if you're looking to have some interesting conversations.
Content Marketing Summit
Date: May, 2019
Location: Mumbai (TBC)
The content marketing summit is a conference designed to explore the latest developments in the world of content marketing. Marketers, publishers and content creators come together to learn how to market to Gen Z or make their content mobile friendly or to even discuss new technologies to manage content. The event also has an awards ceremony and brings together an impressive lineup of speakers.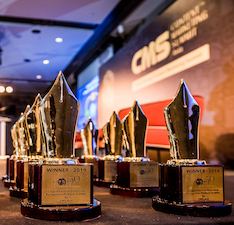 P.C. www.contentmarketingsummit.org
The Pitch Top 50 Brands
Date: TBC
Location: TBC
The Pitch top 50 brands is an annual event that Exchange4Media hosts, which brings together brand and digital marketing managers from across various industries and verticals to talk about the latest developments in marketing and branding.
Picture courtesy:https:e4mevents.com
DigiMarcon
Date: 4-5 September, 2019
Location: Virtual
DigiMarcon is India's oldest and largest conference on digital marketing promises to be quite a show. This year it was brought online by popular demand so that a wider number of people can attend the event. Sessions and tracks are focused on the various aspects of marketing such as SEO, analytics, customer service and of course new technologies. The conference is part of a global organization which hosts conferences throughout the globe and has been widely covered in the media including CNN, CBC, Mashable, etc.
Praxis
Date: 27-29 September, 2019
Location: Goa
Praxis is an acronym for public relations and corporate communications India summit. According to Praxis, it is the world's largest gathering of professionals in the world of reputation management and PR. The two day event will see speakers from both India and abroad and will also host an awards ceremony as a part of the program. The beach-side location is of course an added bonus.
Congratulations to winners for doing maximum tweets & unique tweets with #PRAXIS7 pic.twitter.com/wR3TL7LlkT

— PRAXIS - 7th edition (@PRAXISInd) September 29, 2018
ad:tech Mumbai
Date: 13-14 November
Location: Mumbai
Adtech Mumbai is the second ad:tech conference that is held in India every year. The model and format is the same as ad:tech New Delhi. Industry leaders, experts and digital marketers make it a point to attend this event since it is the place to be to see new technologies in the world of marketing.
If you don't see a digital marketing event on this list that appeals to you, don't worry, we'll be updating this list from time to time as and when information about new digital marketing events in India appears online.
Alexa, say hello to #adtechIN mumbai! @adtechIndia pic.twitter.com/3VKCyuA48G
— #ARM Worldwide PR (@ARMWorldwidePR) November 28, 2018


Do you have any favorite events? Comment below and let us know